Sunday, November 1, 2009
LARS GRABNER POST LECTURE DISCUSSION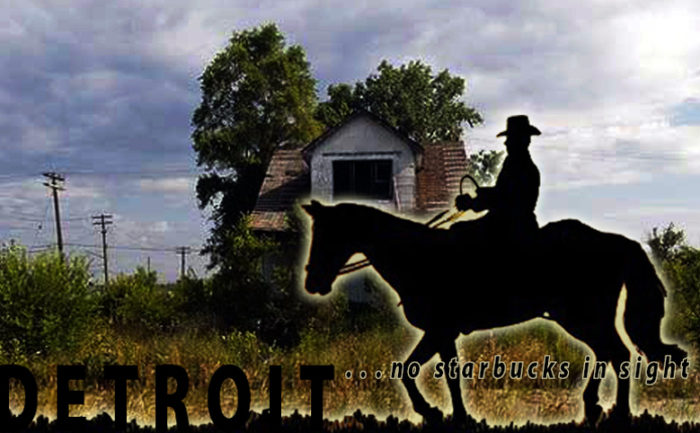 "Desire is the very essence of man."  This quote by 17th century philosopher, Baruch Spinoza, opened Lars Gräbner's lecture this past October 13th at the Johanson Charles Gallery.  As principal architect of VolumeOne Architects and full time faculty member at the University of Michigan's College of Architecture, Lars has traveled extensively throughout the world.  Most recently, his architecture studio spent the summer in Europe, touring successful post-industrial regions and composing a 'generic urban strategies menu'.  His lecture titled, "The City of Desire", offered a tantalizing prospect.  As these projects have already succeeded in regenerating post-industrial cities, can these same urban strategies apply to Detroit?  Can Detroit become a "City of Desire"?
Suburban Destiny.  To fully address these questions, Lars outlined one of the fundamental conflicting desires of modern man – to live in the city or to live in the suburbs.  As Lars stated in his lecture, the desire to leave the city is strong, originated by decades of aggressive marketing campaigns. 
"You'll be on a beam…There's a FORD in your future." 
"Suburbia Straight Ahead!"
"This is the way YOU live at Levittown. Look through these pages for the modern answer to your housing problem. See how beauty, utility, and craftsmanship have been combined to give you the glamorous exteriors and the unique, new floor plans from which to choose the home you have always wanted."
Urban Destiny.  To combat half a century of nuanced propaganda, Lars proposed architecture as the catalyst for re-visioning Detroit; the mechanism for repositioning Detroit as the City of Desire.  His following nine strategies could be applicable towards the ultimate goal – transferring the object of desire from "suburbia" to "urbia":
1.    Change the rejected into the desired.
2.    Desire for public interaction.
3.    Desire for quality of living. 
4.    Desire for identity.
5.    Desire for productive landscape.
6.    Desire for urban beach.
7.    Desire for new energies.
8.    Desire for mobility.
9.    Desire to interact with history.
Architecture as Catalyst.  Following the lecture, there were several discussions regarding architecture as catalyst.  We've all seen Ray Kinsella (Kevin Costner) struggle through a similar set of issues in the 1989 movie, Field of Dreams.  "If you build it – they will come. "  This predictable, feel-good storyline followed Ray's construction of a baseball diamond in his vast acreage of Iowa cornfields.  Following the completion of his ball field, hundreds of car lights can be seen twinkling in the distance, lining up to visit the mythical ball field.  Mr. Costner did indeed build it – and they did indeed come; a simplistic analogy of architecture as catalyst.  Lars's urban strategies mimic this same approach – build inspiring Detroit architecture and you will bring in the masses.
However, as Lars stated in his lecture, the desire to leave the city is strong, supported by decades of aggressive marketing campaigns.  These campaigns fueled modern man's desire to expand, further reinforcing American's innate sense of Manifest Destiny.  How does one combat centuries of such philosophical motivation, our need for expansion and self-promotion?
Detroit's Manifest Destiny.  As architects, we romanticize the power of built form as catalyst.  As urban designers, we profess the superiority of urban fabric over individual built form.  As an architect, urban designer, and Detroit resident, I recognize the power of advertising over both professions.  Advertising is about eliciting desire, both realized and unrealized.  Ford© convinced generations that purchasing a new 1960's station wagon brought us one step closer to leaving the city.  Levittown persuaded hundreds of families to park their new Ford station wagon in their newly cultivated frontier.  Advertising campaigns carefully crafted a new version of the American West in the suburbs.
Today, Detroit represents the new frontier; manifest destiny expands to the post-industrial rust-belt cities.  With a creative marketing effort, we can take control of Detroit's manifest destiny.  We can shift the object of desire from "suburbia" to "urbia".
Envision the Marlboro Man©, a man whose environment was simplistic and relatively pressure-free, foreground amongst a field of Detroit's most picturesque green fields…and there's not a Starbucks© in sight.