Thursday, March 5, 2015
Detroit Station for the Arts Competition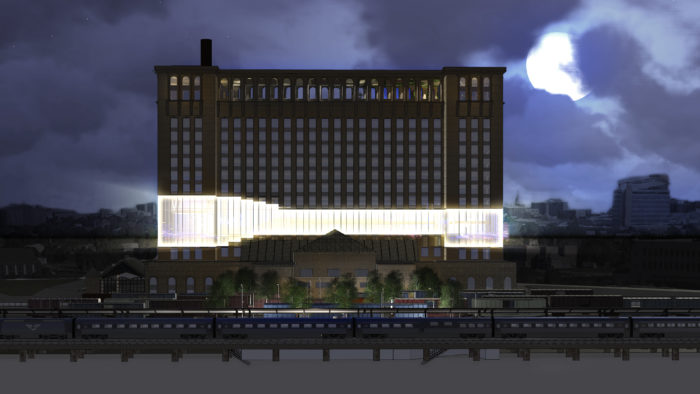 SIZE:
LOCATION: DETROIT
YEAR: 2015
RogueHAA recently participated in the "Detroit Station for the Arts" competition. It was intended to rehabilitate the abandoned Detroit's central station to transform it into a hybrid building full of life, a center for the Arts. Detroit's legacy was built on the consummation of art and imagination with technical ingenuity. The foresight and craft of Detroit's past is resurfacing, and has found its arena. By activating Michigan Central Station, this proposal aims to cultivate an industry which is endemic to the city's being.
Platform D is envisioned as an adaptive reuse development which converts the vacant train station into a hub of creative production. Hotel and residential units fill the ends of the building, while the central corridors are used for art/innovation studios. The 4th-6th floors are flexible use spaces which can host performances, over-sized installations or exhibits. The façade treatment on this floor is transparent, allowing the spaces' program to be viewed from the street. The upper floors remain loosely programmed with a restaurant overlooking a garden and plaza along the central corridor. The iconic large arched windows remain without glazing to maintain the magnetism of its current condition. The station's platforms are repurposed into a plaza which can be adapted to different uses. Modified boxcars can be used as art installation spaces and can be rolled into different locations. The plaza terminates in the return of the Amtrak Station.
A culture of production and creation is known globally as a symbol of Detroit, and has arrived at its new home, on PLATFORM D.